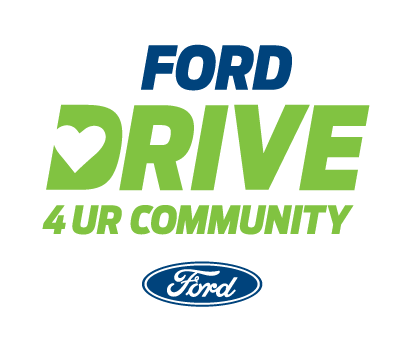 Jack Byrne Ford and the Mechanicville Area Community Services Center are partnering for Ford's Drive 4 UR Community event. At this important event, members of the local community can support the Community Center simply by taking a test drive in any brand new Ford vehicle.
     For every test drive taken, Ford Motor Company will donate $20 to the Center. In total, the community can help raise up to $6,000, an amount that will prove to be beneficial to their mission. This fundraising event is a unique way to to help raise additional funds for the center.  The donation is limited to one per Household.

When    June 9, 2019
Where   Mechanicville Area Community Services Center
              6 South Main Street, Mechanicville, NY

Time     12PM until 4PM
     At registration you will be asked to complete a Test Drive Waiver and Release and present a valid driver's license. Information that needs to be entered are name, address and your email. By providing your email you will receive an exclusive offer for up to $750.00 toward the purchase of a select Ford Vehicle as a further thank you for participating ( A/Z/D Plans ineligible). You will be asked to give your opinion of Ford prior to the test drive. After the test drive a short questionnaire needs to be completed.
     Last year we raised close to $4200.00 for the Community Center with this program. Help us this year to beat that total.