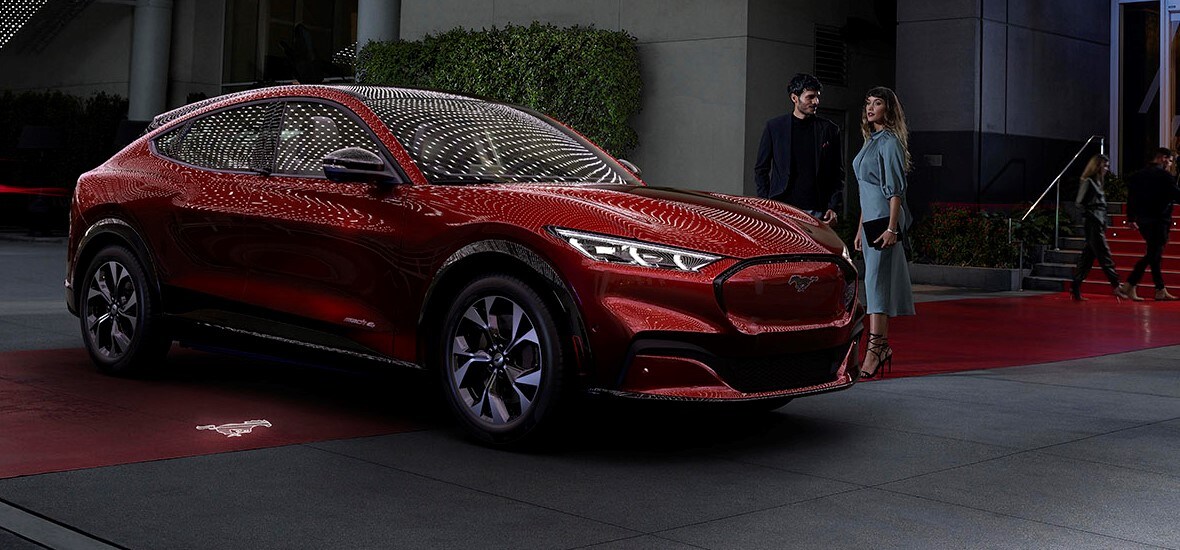 AN ELECTRIC NEW ADDITION TO THE MUSTANG FAMILY
Built from all the passion of its iconic heritage, Mustang Mach-E is a new shape of freedom. Get ready for 0-60 thrills with zero emissions. Reserve your First Edition. Quantities limited.
Jack Byrne Ford in Mechanicville can help you reserve this limited 2021 Mustang Mach-E, the very first Mustang-inspired, all-electric SUV. It is the future of exhilaration and a welcomed addition to the Ford stable. This pony can be built to have a 300 mile range and a mid 3-second 0-60. You will not be sacrificing power for fuel efficiency here.

What does a reservation do for you?
It gets you one step closer to owning the all-new, all-electric Mustang Mach-E.
Your deposit saves your vehicle configuration and a place in line when the Mach-E becomes available to order in late 2020. Ford will be taking $500 deposits to reserve your Mustang Mach-E from now until mid-2020. Don't wait though, you'll want to get in line as these are expected to fully sell out. You can fully configure your vehicle here on Ford.com and put down your refundable $500 deposit. Just make sure you choose Jack Byrne Ford as your dealer so that you can have us in charge of receiving the vehicle for you and working with you throughout the process. You can also come in to our showroom and work with a Salesperson and reserve it that way. Whatever works best for you!
Once reserved, by mid-2020 Ford will reach out to you to verify that all the information you reserved is still accurate. At this time, you will be able to make edits to your vehicle configuration. Then beginning in late 2020, Ford will send out the first shipments as you will need to complete your purchase by adding a method of payment, potentially a trade-in vehicle, adding accessories, and more. That's why it's important you select Jack Byrne Ford. As a family owned and operated dealership, you want the best and most stable dealership and management staff handling this long term process.
Start the Process and RESERVE YOURS TODAY!